Taking Care
Of People
---
It's Our Job And Our Highest Priority
---
Prieto, Marigliano, Holbert & Prieto, LLC
Because

You Deserve

The Best
You didn't ask to be injured and you didn't do anything to deserve it. At Prieto, Marigliano, Holbert, & Prieto, LLC, in Atlanta, Georgia, we founded our firm on one principal: to help people recover full and fair compensation. First and foremost, our goal is to restore the dignity that comes with justice.
Schedule a Free Consultation
Kenneth Upshaw
2022-10-20
I'm so pleased with my lawyer Mike. He was awsome. He explained everything in detail and produces great result's. I'm very happy with this law firm they were awsome. I recommend him to anyone.
RSMcreativetouch
2022-10-02
My experience was great with PMHP law. The communication was always great between emails and or phone. Questions answered in a quick time frame. They handled my case and resolved it to my satisfaction. I would recommend them to anyone.
Mike Prieto and his partners/associates are top notch. He is compassionate throughout a process that can be very difficult to move through. He is always accessible and thorough and knows everything about nursing home cases. Thank you, Mike for being my advocate and friend throughout the past four years since my husband's death.
PMHP Law provides me excellent service in my case. They are supporting me through the process. Their knowledge and expertise make me feel comfortable and well informed. They always respond timely to my calls and emails. I highly recommend using this firm for any potential personal injury matters.
Our family was represented by Michael Prieto after the death of my Father from being overdosed at a nursing home facility. Mr Prieto was extremely responsive and professional. He handled our case, not only with integrity but with a high level of care for our family. It was obvious that he is very passionate about the treatment and care that should be given to individuals in these facilities.
Dorie Gallagher
2021-10-12
I would highly recommend this firm to anyone in need of their specialized legal expertise. While I dealt primarily with Elizabeth and Mike - who were both personable, professional and compassionate – everyone with whom I interacted was equally excellent. Elizabeth did a fantastic job of keeping me informed of the status of my case throughout the process and was always incredibly responsive to any inquiries I made. The fair settlement that was ultimately reached in my late husband's nursing home negligence/wrongful death suit will fund and endow a scholarship that will allow his name to live on.
Mike Prieto is one of the finest and most upstanding professionals I have had the pleasure of working with. He has materially assisted my family and I over several years and in many different aspects of legal situations. Mike is person that has my trust and respect.
Josephine Lacasella
2021-04-14
After having contacted several Law Firms regarding handling my case and getting nowhere, I was fortunate enough to have been directed to PMH&P Law Firm. They took the time to listen, review the facts and stepped up to handle this matter in the most professional and caring way. Attorney Mike Prietto handled my case and knows how to get things done. He is personable and confident, qualities you want whether it's settling your case out of court, or if your case goes to Trial. You can rest assured that you will get results from this Law Firm. Each and everyone you deal with is professional, friendly, capable and have your best interests at heart. I highly recommend PMH&P Law Firm for your legal needs.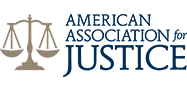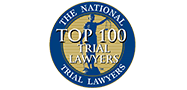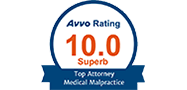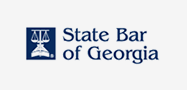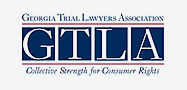 Dedicated Professionals
We believe that everyone deserves the same level of professional legal representation that the large insurance companies have on their side of the courtroom – regardless of how much you can afford. We represent those whose voices are often drowned out by legal teams from big companies. We will work tirelessly to ensure that full compensation is given to those who have been wronged.
Pay Only If We Help You Recover Compensation
We represent the injured on a contingency-fee basis. That means we collect our attorneys' fees only as a portion of the amount we recover in a settlement or trial. You pay nothing in upfront legal fees to our firm.
If you've been injured due to someone's negligence or misconduct, start winning back the justice that was taken from you. Call Prieto, Marigliano, Holbert, & Prieto, LLC, in Atlanta at +1-404-618-0882 today.
Start Today!
Schedule a Free Consultation
Recover full and fair compensation you deserve.
Get Started