Nursing Home Negligence
WHEN CARETAKERS FAIL THE ELDERLY
Placing a loved one in a nursing home is a difficult decision. You trust the employees of a nursing home with the day-to-day needs of the elderly and with their medical needs when they become ill. However, when the staff at nursing homes become negligent or even abusive, that can result in illness, injury and even the wrongful death of victims.
At Prieto, Marigliano, Holbert, & Prieto, LLC, we are dedicated to seeking justice for injury victims. At our Atlanta office, our nursing home neglect lawyers have more than two decades of experience in crafting personal injury cases. We are prepared to use those years of skill and commitment to building your nursing home negligence case.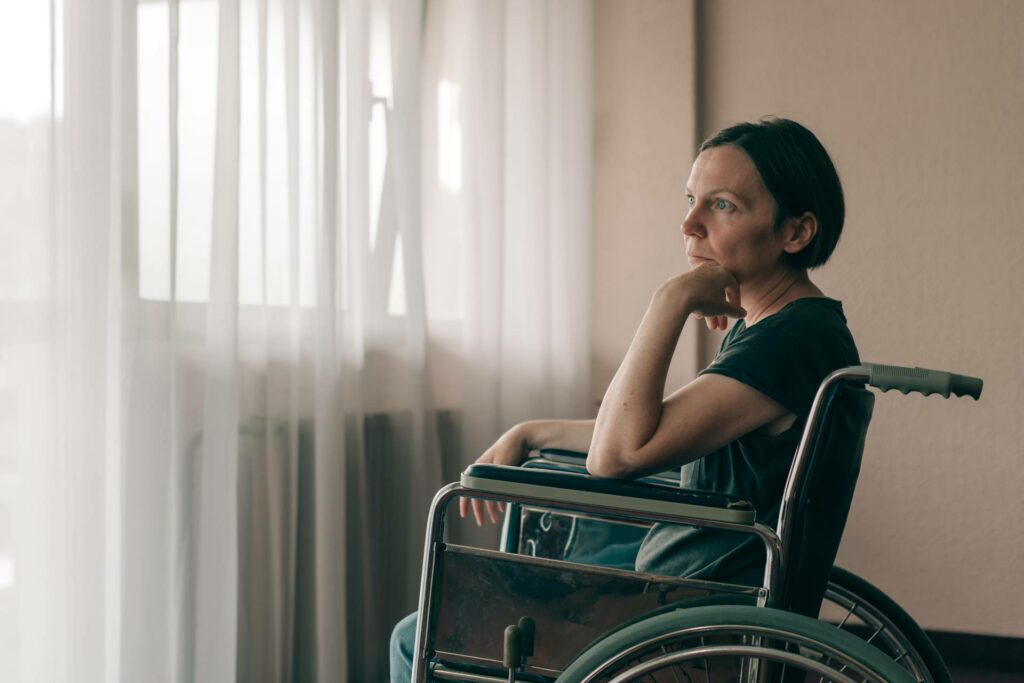 A Betrayal Of Trust
Neglect and abuse in nursing homes are severe breaches of the trust that families place in nursing homes. These negligent or malicious acts can include:
Sexual or Physical Abuse
If you believe your loved one is getting sexually or physically abused, it's not something that can wait. One of the best things you can do is to get an experienced nursing home negligence lawyer. Here at PMHP, we are passionate about getting your loved one help, especially when they are incapable of getting help on their own; we can get them out of harm's way.
Emotional or Financial Abuse
If you spot signs of anyone in the nursing home exploiting your loved one's emotional vulnerabilities, coercing them into certain actions, or using manipulative language to make them do certain things, some alarm bells may be ringing. And, if you are still unsure, contact us so we can help you make the right decision.
Physical Neglect
Nursing homes are legally bound to meet certain standards of care. This means keeping a clean room, providing regular food and care, and helping your loved one move around the nursing home. If your loved one isn't getting that basic care and respect, PMHP's nursing home negligence lawyers are a call away and ready to help.
Things like dehydration, improper medication administration, and bed sores are all signs of physical neglect.
Poor Body Positioning
Body positioning is a serious aspect of nursing home care. With immobile elderly, poor body positioning can cause bed sores and develop into serious health concerns. If you can tell your loved one is frequently left in the same position or their body is being strained by poor positioning, this isn't just a mere mistake.
Lack of Assistance
On a basic level, elderly people require regular assistance with daily tasks. This includes things like bathing, using the toilet, and changing clothes. If there is a lack of regular attention or care for your loved one in any of these areas then they could be suffering from nursing home negligence.
Malnourishment
With so many individuals in an elderly home at any given time, sometimes nursing homes become unorganized and fall off an established schedule. This could look like meals not being served on time or not being served at all—if you spot any of these issues, then it's a good idea to contact PMHP's nursing home negligence lawyers.
Poor Monitoring
As your loved one ages, they need more assistance and care to protect themselves. If the nursing home is not providing sufficient monitoring to ensure your loved one's safety, it's a sign of negligence. This could be anything from poor supervision when they are out of bed to failing to check for signs of infection or pain.
Medical Negligence
There is nothing more important than your loved one getting proper medication and medical treatment. If you see any signs of your family member not getting the right medical treatment, alert a nursing home negligence lawyer as soon as possible. PMHP will fight for your loved ones and ensure their safety at all costs.
If you have noticed the warning signs of nursing home negligence, a nursing home negligence attorney could help you fight for compensation and to prevent future incidents from harming others. We will help ensure that you bring your case within the statute of limitations.
If you are working to prevent abuse and neglect of your loved ones in nursing homes, our team of ​​nursing home negligence attorneys can also assist you in building a strong plan for them. We can help you craft health care directives and other documentations to provide for them.
Protecting Your Loved Ones When Nursing Homes Fail Them
If you need help, schedule a call with one of our expert nursing home negligence attorneys by clicking the button below!
Read Our Blogs & Find Out More: