Due to the physical and emotional tolls taken by the work, nursing homes frequently find themselves understaffed or dealing with increasingly disgruntled employees, creating a dual set of negative consequences. First, understaffed nursing homes simply do not have enough people to adequately watch and monitor patients. Secondly, those who are employed by the nursing home often find themselves working longer hours, leaving them fatigued, irritable or distracted.
An experienced nursing home abuse and neglect lawyer can help you determine if your loved one's illness or injury has been caused or exacerbated by a staff's failure to monitor his or her condition. You will find the dedicated, skilled and knowledgeable legal assistance you need at the law offices of Prieto, Marigliano, Holbert & Prieto, LLC.
How is it Even Possible for Patients to be Unsupervised?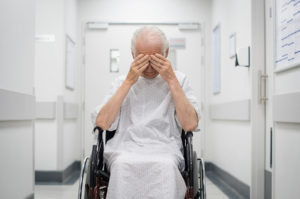 Even when nurses and other nursing home staffers are well-intentioned and honestly concerned for the safety of residents, their efforts could be undercut by corporate policies that lead to staffing cuts or shortened training periods. The result leaves patients who are not properly monitored, making it possible for nursing home falls, bed sores, medication overdoses, wandering accidents and physical abuse by fellow residents or other staff members to occur.
If a loved one has been injured or you are reeling from a wrongful death as a result of a nursing home's failure to monitor its patients, it is important to stand up for your rights. Our attorneys handle all negligence-based claims against nursing home facilities, including claims for injuries caused by failure to monitor and supervise patients.
PMHP Law, LLC represents clients throughout Georgia and the Southeastern United States. To schedule a free consultation with a lawyer at our firm, call us at (404) 618 0082 or toll-free at 1-(855) 329-7144. You can also visit us online at www.spmhlaw.com.
Serving clients in:
Atlanta, Bartow, Cherokee, Cobb, Floyd, Fulton, Whitfield, Douglas, Polk, Chatham and all of Northwest Georgia, North Georgia, Central Georgia and South Georgia, as well as much of the Southeastern United States