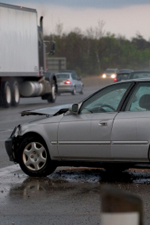 One of the most common forms of personal injury results from auto accidents on our local roads, highways and interstates. The attorneys at Prieto, Marigliano, Holbert & Prieto, LLC. have the experience you are looking for to help you navigate the court system and to battle the deep-pockets of the insurance companies who look to minimize their settlements. Our attorneys have over 100 years of combined experience and will help you determine who was at fault for your accident.
Sometimes it is easy to determine the negligent party, and other times, identifying the party at fault may require a careful understanding of all the information gathered from law enforcement. Regardless, there is an expectation for drivers on our roadways to exercise reasonable care based on the circumstances, taking such factors into account as weather, traffic congestion, road conditions and time-of-day. The failure of one party to drive appropriately based on those factors considers them the negligent party, and there is an expectation for that individual to pay for any damages inflicted on others to both property and person. The injured party in these matters in known as the plaintiff, and it is their responsibility to prove that the defendant (the party at fault) was negligent. But, it goes beyond just a case of negligence alone. The plaintiff must show that the negligence was of sufficient nature to be identified as the closest possible cause of the injuries received. For example, an accident that occurs when a brand new tire blows on a vehicle does not, by itself, indicate negligence. However, an accident from a blown tire, where all of the other tires appear badly worn leads to the argument that the driver of that automobile has the responsibility to maintain those tires in order to insure a degree of safety for themselves and others.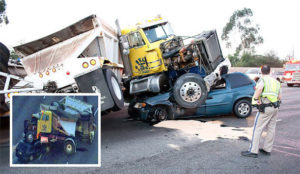 Determining the issue of fault needs to be understood, both in terms of the context of the situation and in having a full understanding of the laws that apply. If the other driver was indeed negligent, a case must be made to show how that person failed to uphold their personal responsibility to use reasonable care and that the breach was the cause of damages to you. Our attorneys will help you uncover these issues and represent you throughout this process.  With our years and wealth of experience in these matters, our attorneys are ready to fight for you and to obtain a just result.