AUTO ACCIDENTS & TRUCK ACCIDENTS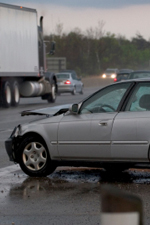 Personal injuries resulting from auto accidents is, unfortunately, a common occurrence. Determining who is at fault in an auto accident is a matter of deciding who was negligent. People who operate automobiles must exercise "reasonable care under the circumstances." A failure to use reasonable care is considered negligence. A person who negligently operates a vehicle may be required to pay for any damages, either to a person or property, caused by his or her negligence. The injured party, known as the plaintiff, is required to prove that the defendant was negligent, that the negligence was a proximate cause of the accident and that the accident caused the plaintiff's injuries. Issues of fault can be complicated by who acted when and which laws governed the situation. If the other driver was negligent, you may have to prove that the driver breached a duty of care to you and that the breach caused your damages. The assistance of an attorney can be immensely valuable at this time. Contact the auto accident attorneys at Prieto, Marigliano, Holbert & Prieto, LLC., to schedule a consultation with an experienced attorney. Our attorneys have over 100 years of experience and will help you determine who was at fault for your accident.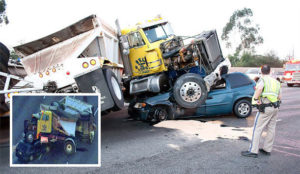 Trucking accidents often lead to very serious personal injuries and death and frequently involve multiple vehicles and victims. A highly qualified firm that has experience in difficult injury cases, as the process involved in fighting for justice with a commercial insurance company can be more difficult than a normal car accident claim, should handle these cases. Commercial insurance companies usually send out their own accident investigation teams when serious injuries or fatalities have taken place. These are commercial operations that answer to stockholders and boards of directors – they are not representing you, your family or protecting your interests. Unfortunately, they will pay you as little as they can. It is absolutely imperative that you have representation to protect your rights.
SPMH Law, LLC. represents clients throughout Georgia and the Southeastern United States. To schedule a free consultation with a lawyer at our firm, call us toll-free at 1-(855) 329-7144 or locally at (404) 618 0082, or visit us online at www.pmhplaw.com.
Serving clients in:
Atlanta, Bartow, Cherokee, Cobb, Floyd, Fulton, Whitfield, Douglas, Polk, Chatham and all of Northwest Georgia, North Georgia, Central Georgia and South Georgia, as well as much of the Southeastern United States.