As we age, there is a possibility that our mental faculties will diminish. Although it can be challenging to think about, there are legal safety measures to protect yourself and your loved ones before they ever have to face life issues in a nursing home, an assisted living facility or an intensive care unit. At the law offices of
Prieto, Marigliano, Holbert & Prieto, LLC
, we help clients throughout Georgia create the health care directives they need to effectively plan for end-of-life medical decisions.
The Importance of Health Care Directives / Living Wills in Georgia
Having a
health care directive
can save family members from the feelings of stress or guilt that may arise when they are called upon to make difficult decisions about the care of their loved ones. Imagine being contacted by the doctor for your mother or father, husband or wife, and being told your loved one won't get any better. When you're caught up in the grief and emotion of the moment, the burden of being the decision-maker can make it especially challenging. Having a health care directive can help alleviate some of that pressure, by allowing your loved one to make their decisions in advance.
Planning for Future Medical Care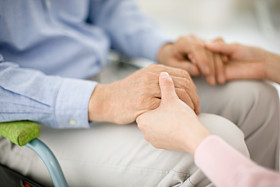 At Prieto, Marigliano, Holbert & Prieto, LLC, we understand the importance of building good, lasting relationships with our clients. We draft and review estate planning documents, including wills, trusts, living wills and advance health care directives. We take the time to understand our clients' concerns and wishes and we make sure they are carefully detailed in the legal documents and estate plans we create. When the time comes, our attorneys also work with estate administrators and beneficiaries to help clients through the probate process.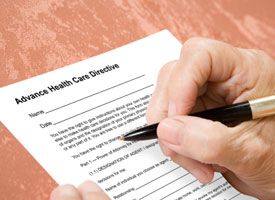 Learn more about the representation we offer by contacting our experienced lawyers online or by calling toll-free at
(855) 329-7144
. To best meet the needs of our clients, we have offices in Atlanta, Calhoun, Cartersville, Dallas, Dalton and Savannah. Contact us today to schedule your free initial consultation. PMHP Law, LLC represents clients throughout Georgia and the Southeastern United States. To schedule a free consultation with a lawyer at our firm, call us today or visit our dedicated
Nursing Home Abuse
website or our
firm's website
for more information.
Serving clients in:
Atlanta, Bartow, Cherokee, Cobb, Floyd, Fulton, Whitfield, Douglas, Polk, Chatham and all of Northwest Georgia, North Georgia, Central Georgia and South Georgia, as well as much of the Southeastern United States.