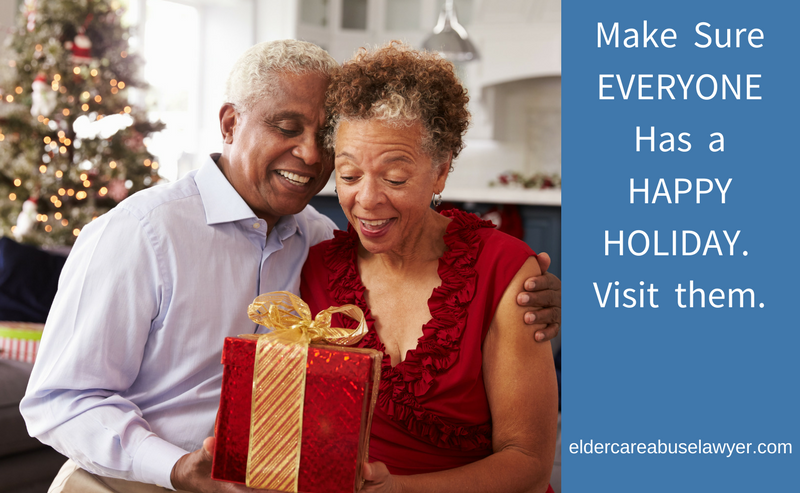 Take time during the holidays to visit elderly friends and relatives who live alone or in nursing homes. Although the holidays emphasize family, festivities and fun, many people experience increased loneliness and isolation. However, you can add some joy to their lives.
Preventing Senior Loneliness During the Holidays
Studies show that 60 percent of nursing home residents don't receive regular visitors. A few short visits can cheer up the people that you care about and make their holidays brighter. Some 3.4 million Americans live in isolation, which increases their risk of depression and health problems. By checking on your elderly relatives and friends, you can help them be happier and healthier.
A small gift, a trip to a Christmas concert or a family meal can make a big difference. British researchers found that adults who joined a companionship program with peers were less lonely after six weeks. Emotional support made them feel positive and more independent. It also increased their confidence.
Tips for Helping Seniors During the Winter Holidays
If you know someone who lives in a nursing home, invite them to celebrate the holidays with your family, or bring them some of your family's favorite cookies.
Help seniors with grocery shopping during the winter, especially if they have a hard time getting out or driving.
Make sure that the older folks you know have enough healthy, nonperishable food stocked in the pantry.
Encourage elderly relatives to apply for food stamps or utility assistance programs if they're having trouble paying for these essentials.
In case of an emergency, make sure that your elderly relatives have a seven-day supply of medications.
Visit seniors regularly during the winter in case a fall prevents your loved one from reaching the phone to call for help.
Prepare an emergency kit with items that seniors might need if the power goes out during a storm. Make sure that your older relatives have winter coats and appropriate clothing for cold weather.
Donate to a senior center or organization that provides services and hosts holiday events for seniors in greater Atlanta.
A nursing home isn't a home for the holidays. The simple act of visiting the older folks that you know is rewarding and mutually beneficial. You have the chance to add some excitement and happiness to their lives. That's an opportunity that you don't want to miss.